5.70-12 Solid Skid Steer Tire For Bobcat S70
Geelanter 5.70-12 solid skid steer tires are specially designed for Bobcat S70, its deep tread structure will give you superior traction on the vast majority of off-road conditions and terrains. With the production and launch of S70 in China, we also bring the new product to market according to customer demand, today a batch of 5.70-12 solid skid steer tire will be delivered to customer.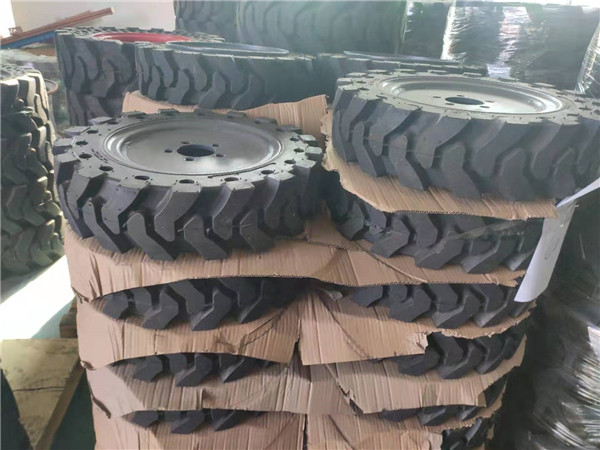 As we know,the interior construction is always limited due to small space in buildings, so we have to hire more labour but it is not very efficient. The compact Bobcat S70 skid steer loader is small enough to get into the tight spots, yet tough enough to get you out. By looking at the parameters, this agile little workhorse is only 1.8m tall and 0.9m wide — the ideal size for scooting through narrow doorways, corridors, aisles, alleys and gates, and for working under low ceilings, and it can even take the elevator to transfer between floors.
Bobcat S70 Dimensions

Bobcat S70 SPECS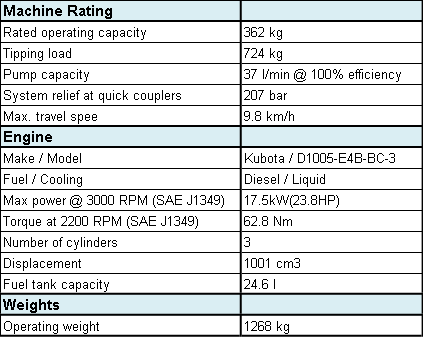 Bobcat S70 carrys the 3-cylinder D1005-E4B KUBOTA engine that produces 23.8 horsepower and the hydraulic flow and a 37 l/min pump capacity make it a model of effi ciency. A 4-wheel drive system helps provide superior traction and control on low traction surfaces and ice roads qualify as such. It can travel up to 10 km/h, but it's so easy to transport you can just load it on a trailer and go. Also, S70 offers excellent versatility through the ability to work with an extensive range of Bobcat attachments.

Geelanter 5.70-12 Solid Skid Steer Tire


As we mentioned before, there are three main types of skid steer tire options to choose from when you are thinking of buying a tire for your skid steer. The three types are pneumatic, foam-filled and solid skid steer tires. So why we generally recommend solid skid steer tire to customers, In my opinion, it mainly has several advantages as below: #1. 100% No Flats #2. Maximum machine uptime #3. High-performance in harsh condition #4. Low operating costs #5. Enhanced lifting capacity. Geelanter 5.70-12 solid skid steer tires are made from an ultra tough, enhanced rubber mining compound, and it features a deep tread design for added traction in rough terrains such as dirt, sand, mud, and rocks while still delivering a smooth, balanced ride.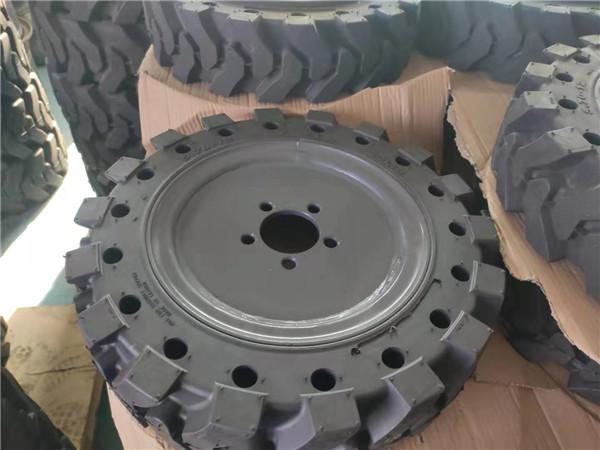 Geelanter has various sizes of solid skid steer tires for different brands and models. We can supply you customized rim according to the corresponding mounting dimension, and we can also offer different color rims as you demand. For more information, please contact with us.