Geelanter 12.5x4 (323x100) Scissor Lift Tyre for JLG 1930
Geelanter tyres are widely applied in various industrial vehicles, among them, our non-marking scissor lift tyres are specifically designed for scissors lifts. In today's building construction, heavy materials are usually moved from one area to the other area by machines. During material handling, the tyres will typically wear out, so tyres have also become the largest consumable of industrial vehicle. Nowdays, scissor lifts are widely used in the high-altitude construction industry now, with the rapid growth of the scissor lifts, consumption of scissor lift tyres is steadily on the increase. JLG-1930ES is the most popular scissor lift model in the Chinese market, Geelanter also corresponding launched 12.5x4 (323x100) non-marking scissor lift tyres to match it.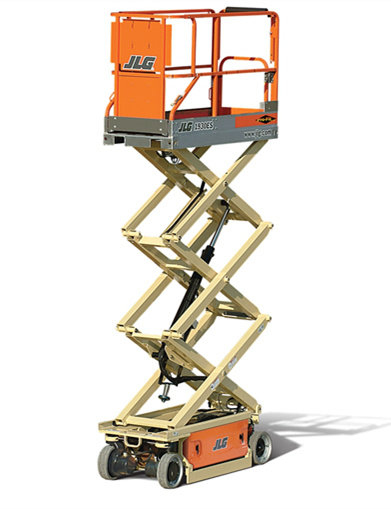 JLG-1930ES
The JLG 1930ES scissor lift is available in five models with up to 1,000 lb capacity and full proportional controls that come standard for ease of operation. Enhance your productivity with less recharging and more uptime with JLG® electric scissor lifts. These machines are designed so you have fewer scheduled maintenance, a quieter work area, less dependency on hydraulic oils and zero emissions.
MORE ECONOMIC
• Electric power for zero emissions and near-silent running indoors.
MORE PRODUCTIVE
• Boost efficiency with direct electric drive.
MORE ACCESS
• Get into more places with compact dimensions and precise control system.
SMART DESIGN
• Enjoy industry leading upcycles so you can work longer with higher productivity.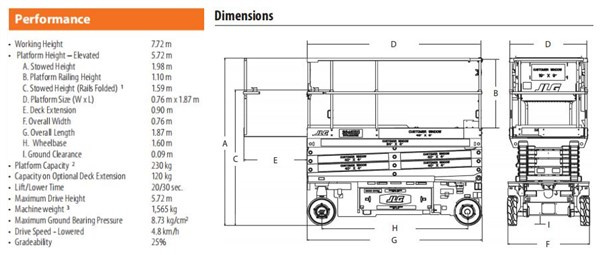 Geelanter 12.5 x 4 (323 x 100) Scissor Lift tyre

Geelanter non-marking scissor lift tires 12.5x4(323x100) is specifically designed for JLG-1930ES scissors lifts which has good anti-wear feature and good stability, while protecting sensitive surfaces from unwanted markings. Non-marking scissor lift tyres have the required traction that enables you to move across different pavements with ease. Additionally, non-marking scissor lift tyres have low rolling resistance and low heat built-up when you are using them making them a great choice for any site requiring non-marking scissor lift tyres.
At Geelanter we offer a wide range of non-marking scissor lift tyres to not only fit JLG scissor lifts but for many other brands as well, such as JLG, Genie, Skyjack, Haulotte, Snorkel... Contact us for more information on our non-marking scissor lift tyres and any of our other series of solid & foam filled tyres so we can help keep your costs down and productivity up. Our premium tyre products are key to your business's success!