10x16.5 Foam Filled Tire For Bobcat Skid Steer Loader
foam filled tires can be an excellent alternative for heavy-duty vehicles, particularly those that regularly experience flat tires. Foam filling has a long history within the tire industry and is a trusted solution used across diverse industries. Geelanter foam filled tires can be used in skid steer loaders, aerial work platform, mining trucks... They are widely used in industrial vehicles and have various series for customer selection. We have a long-term cooperative relationship with Bobcats China and have been providing tire products and services for them. Geelanter foam filled tires fit Bobcat S450 skid steer loaders which using 10-16.5 size tire, currently, there are a lot of S450 equipment in China. Our tires are widely acclaimed in the market, and we have accumulated a wealth of experience through customer feedback.
Bobcat S450 skid steer loader is manufactured at the Bobcat compact equipment plant in Dobris, Czech Republic and it is some of the best-selling models for Bobcat in Europe & China. The Bobcat S450 provides great performance, strong power, comfortable ride and widely application.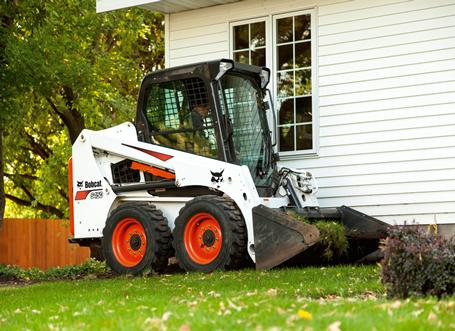 Performance and features
• Redesigned hydraulic and transmission systems for improved productivity.
• New lift arm design for flatter lift curve and use of dual tilt cylinders.
• Optional Selectable Joystick controls have operator seat mounted joysticks for increased control and comfort. Plus, 2-speed option for faster travel speed.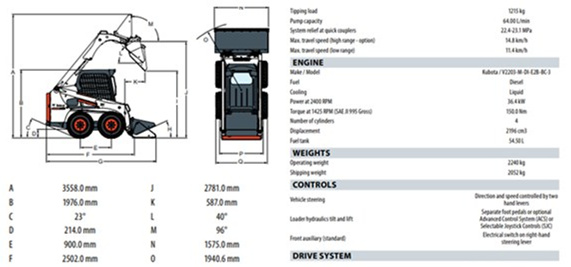 Geelanter 10-16.5 Foam Filled Tyres

Foam filling is an effective way to save cost while providing operators with safe, reliable performance. Geelanter 10-16.5 Foam Filled Bobcat Tires provide the following benefits:
• Tires can be punctured, cut or chipped and they will not go flat – your equipment will continue to work.
• More stable tire pressure,longer tread life and reduced repair costs.
• Your operators and anyone else in the work area will be protected from the explosive force of a blown out tire.
• Eliminates down time of equipment due to flat or leaking tires. Eliminates or lowers your tire repair costs.
• Added stability to the weight of your skid steer loaders, increased weight and tire ballast in overload or applications where ballast is required or beneficial.
Geelanter Foam Filled Tires can be an excellent alternative for skid steer loaders, 10-16.5 size is not just for Bobcat S450, it also applied for other brands such as Case, John Deer, Gehl... We can supply you customized rim according to the corresponding mounting dimension, and we can also offer different coloured rims as you demand. Geelanter has various sizes of foam filled tyres for different brands and models. More information, please click Foam Filled Bobcat Tires.