Geelanter 33x12-20 Solid bobcat Tire perfect fit for Bobcat S750
AS supplier of the Doosan Bobcat China Co., Ltd. The solid skid steer tires we offered to the Bobcat Suzhou factory are mainly used for after-market and assembled in production line as optional accessory. In fact, since the Bobcat machine launched in China, we have been committed to develop the solid skid steer tire business. Many Bobcat customers chose to use our solid tires and they are satisfied with our products. Our products obtained the certain popularity through word-of-mouth. Therefore, Bobcat China chose Geelanter as a supplier in parts localization development project.
Skid steer loaders are versatile machines with a variety of applications, it's been more than ten years since Bobcat entered into China market, and the S550 & S750 skid steer loads have been the best-selling model. Under this background, Geelanter started to manufacture a variety of solid tires to fit Bobcat all product line which sells in domestic market. In fact, many customers in China didn't know what is solid tires in the early days, pneumatic tires were used in any working condition. We patiently recommended our customers to use solid tires, gradually, the superior performance of solid tire won the customer's favor and used more and more widely.
Why use Geelanter solid bobcat tire when choosing skid steer tire? The first question you need to ask yourself when choosing tires is whether you want solid tire or air tire. Both types have distinct differences, and you may prefer one or the other, especially if you are an owner-operator of your machine. when your work takes you into rough terrain, you know how important it is to find the right tires for your skid steer loaders. In general, a set of pneumatic tires won't offer the performance you require and can put you at risk of punctures, unanticipated downtime and lost productivity. Solid tire can help you to minimize or avoid these negative effects.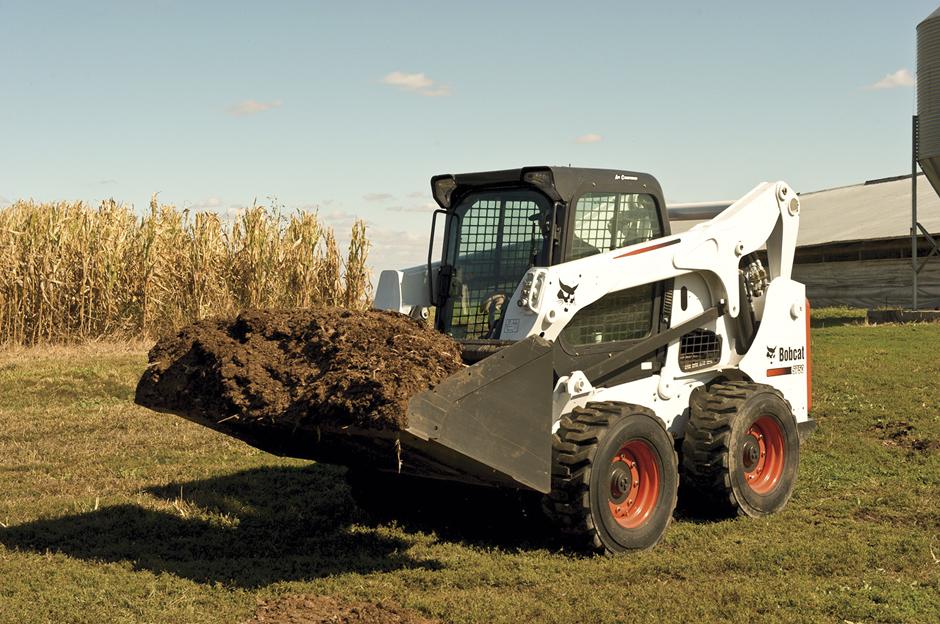 33x12-10 solid bobcat tires produced by Geelanter can be fitted to Bobcat S750, this type of solid skid steer tires are made from an ultra tough, enhanced rubber mining compound. With a tear strength that is more than double the strength of most pneumatic tires, you'll experience better resistant to cutting and chunking from debris.Wide-width design feature extended wear life, increased machine stability and better flotation in most applications. And installation is simple, all Bobcat Solid Tires are bonded to steel rims and ready to mount on your machine. We manufacture and sell multiple types of solid skid steer tires to suit different applications and industries.
Bobcat S750 - 33x12-20 is our best-selling and most popular skid steer tire, it features a deep tread design for added traction in rough terrains such as dirt, sand, mud and rocks while still delivering a smooth, balanced ride. And this kind of tire make it easier to lift heavier loads when working on asphalt or concrete - perfect for demolition, scrap work and other applications. Also it's a good choice for off-road use in construction, quarry and mining job sites.Most important of all, it is pound for pound the best value in the market for its price.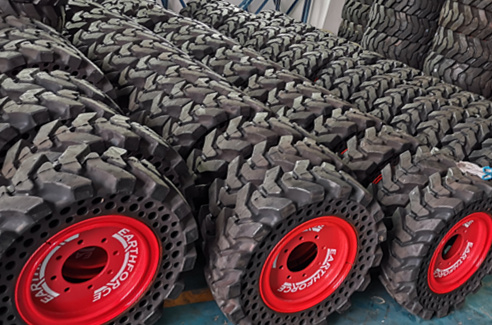 All Geelanter tires have been created to improve productivity in specific applications in order to provide the lowest operating cost. Geelanter is dedicated to providing high quality product to customers, meanwhile our service and support have the same high-level standards that we have set for our tires. For more information about Geelanter solid bobcat tires, please contact with us.