OTR solid tires warehouse, assembly solid tire with rim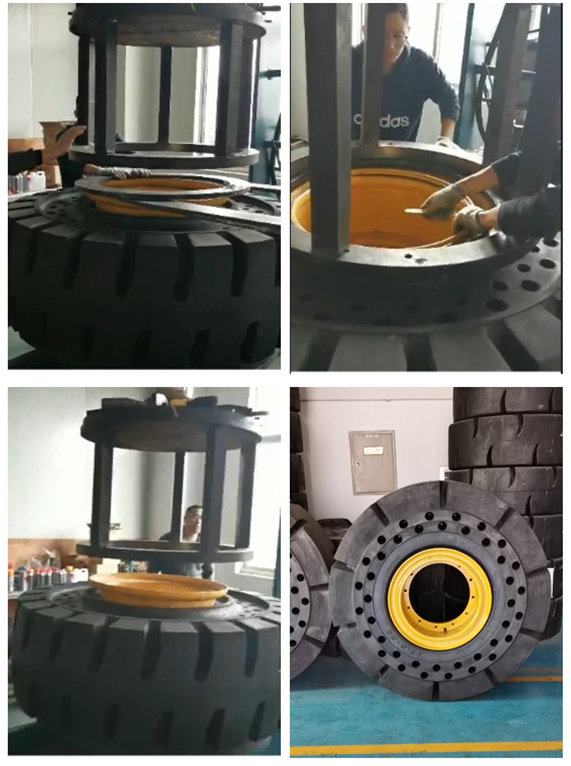 What the video shows are a large-scale OTR solid tires warehouse and the tire pressing operation. It is 23.5-25 solid wheel loader tire. Highlights to be noticed during the assembly process:
1.Make sure the rim is placed horizontally, without inclination;
2.The tire shall be tightly fitted with the rim, without inclination;
3.Grommets at corresponding size shall be utilized and avoided from sliding, which prevents paint abrasion of rim;
4.A close inspection shall be carried out to deliver only the perfect products to clients.
On each of the working days, our staff is seen with hard-working at the warehouse to ensure the perfect delivery of the products to clients. Geelanter solid tire has a significant number of 80-300t tire presses, which provides a reliable guarantee on the on-time delivery of clients' orders. With long-term operation experience, all of our operators at the warehouse perform their duties in earnest and responsible ways, providing clients with professional and reliable services, which ensures that each assembled solid tire presents a clean surface, with the rim and tire perfectly matched.
Adhering to the consistent goal of delivering perfect products to clients promptly, from production to storage, from wheel boss assembly to delivery, each loop of the operational process is strictly managed. At present, we provide assembly services free. Please do not hesitate to contact us if you have such appeals.