How to Pick The Right Scissor Lift Tires?

The aerial platform is in the fast-growing period in China now, with the continuous increase of labor costs and the disappearance of the demographic dividend, the comparative advantages of the aerial platform in terms of safety and economy will become more prominent compared with the traditional aerial devices. In recent years, along with the rapid growth of aerial vehicle in China, the major aerial platform companies have also entered China to increase investment. As professional solid tire manufacturer, we also focus on the aerial vehicle industry, began to produce scissors lift tires.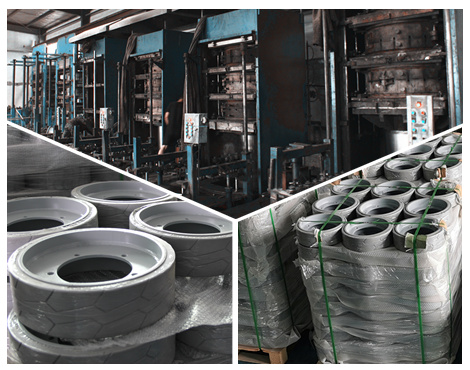 Scissors Lift Tires are the most expensive consumable item on a scissor lift, so it pays to acquire some knowledge before tire shopping. Choosing the right tire for the right application will minimize your costs and maximize your machine's performance. Basically, almost all brands of scissor lift choose to assemble Non-marking scissor lift tire to the vehicle , different models, different tire size. The main specifications are: 12 x 4, 12 x 4.5, 323x100, 15x4, 15x5, 16x5... What performance factors should we consider when choosing a tire? Let's take a look!
TOP 8 TIRE PERFOMANCE FACTORS
● Surface conditions
● Inflation pressures
● Duty cycle
● Speed
● Ambient temperature
● Road maintenance; Debris
● Machine maintenance; Service cycles
● Load density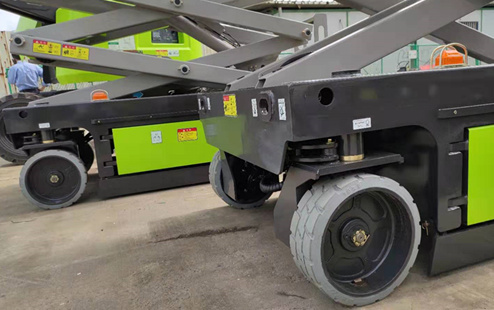 Due to the special structure of the scissors lift, when the platform is in operation, the operator is at an altitude of several meters or even tens of meters, in this condition, the personal safety of the operator on the platform is particularly important. Pneumatic tires tend to offer more comfort for the driver due to their cushioning ability. However, these tires require air pressure checks and refills on occasion. Additionally, if you drive your vehicle through construction sites filled with debris such as nails and other sharp objects, your vehicle could get a flat that would cause it to lose balance. If occurs the overturn accident, it can cause casualties and property losses.
Geelanter Non-marking Scissor Lift Tires are designed specifically for scissors lifts and feature excellent wearing characteristics, while protecting sensitive surfaces from unwanted markings. Additional features include a reinforced carcass to help protect from base lug cracking, as well as a reinforced sidewall to protect from impact or puncture damage.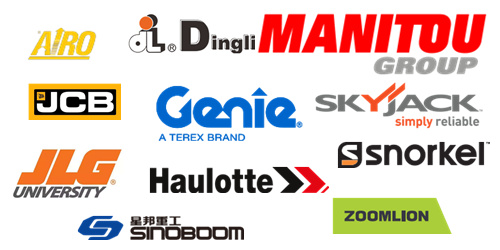 Our scissor lift non-marking solid tire is suitable for almost all brand: JLG, GENIE, SKYJACK, HAULOTTE, SNORKEL, JCB, AIRO... And we have full size of scissor lift solid tires, for more sizes and information, please
contact with us
.