Geelanter 315/55 D20 FOAM FILLED TIRES FOR JLG BOOM LIFT 520AJ (450AJ)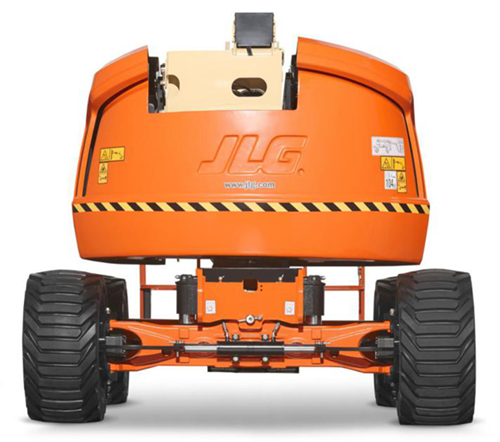 JLG has launched the new 53ft 520AJ articulated boom lift shown as a prototype at APEX ASIA in Oct 2019.As a professional solid tires manufacture, Geelanter grows up with cooperator together, and develop new tires to match the new popular equipment, Geelanter 315/55 D20 foam filled tires are perfectly matched with JLG 520AJ(450AJ Upgrade).

Based on the observation and understanding of the needs of the high-altitude construction industry, and in combination with customer feedback, JLG has developed a new product with new design (based on 450AJ), which was very popular in the market. With the launch of new products, 520AJ fills the gap of the articulated boom lift at an working height of 59ft in the market, helping the aerial work platform be flexibly applied in more construction site.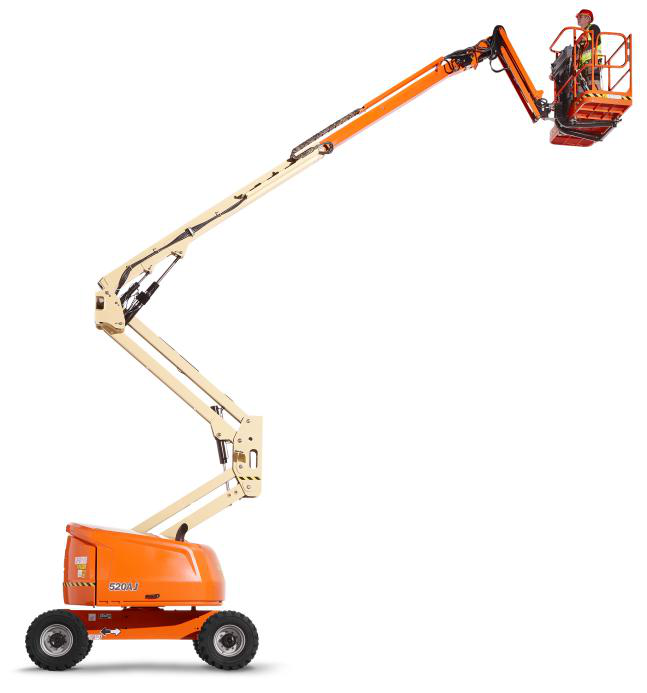 Comprehensive Upgrade & Superior Performance
1.From the viewpoint of work efficiency, the platform capacity of 520AJ is 250 kg, which surpasses other similar products at this working height.
2.Compared with similar products, the 520AJ can be raised from the ground to the highest working height in only 40 seconds, saving 37% of the platform running time, and giving the operator more time for work.
3.In terms of working coverage area, the horizontal outreach of 520AJ is 32.8ft, which can be used for longer distance operations.
4.520AJ is equipped with four-wheel drive, strong power, can work on of 5 degree slope, and has 45% climbing ability, which can apply to various severe working conditions. Geelanter 315/55 D20 Foam Filled Tires are specifically designed for articulated boom lift, good abrasion resistance and puncture resistance characteristics, deep tread design, providing a strong grip, which can apply to various severe working conditions.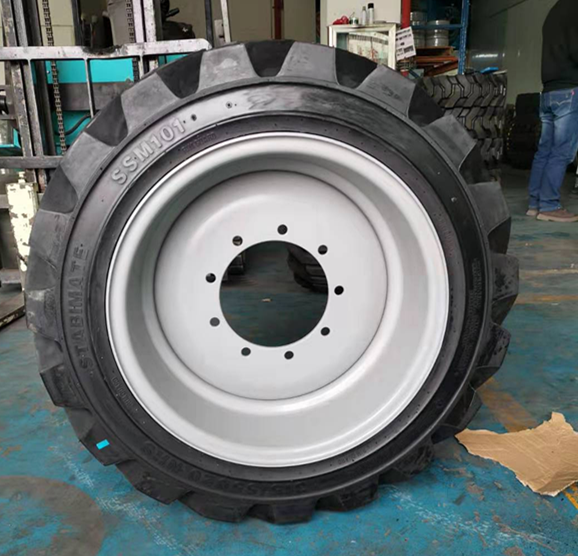 The standard tire configuration of 520AJ is 315/55 D20 foam filled tires, a foam-filled tire replaces the tire's air with an expanding rigid foam made from urethane. Such tires will never go flat, and are useful for tires punctured repeatedly. Geelanter has various sizes of foam filled tires for different brands. More information, please click foam filled tires.
Tags: JLG Boom Lift | JLG Boom LIft 520AJ | JLG Boom LIft 450AJ | JLG Boom LIft 450AJ tires | JLG Boom LIft tires